Just straight coming with that realness, and attempting to make up for being gone so long. Please pass this link around to all your peeps, for this here is another example of what's really goin' down out here right now in Central Texas (Ctrl-TX).
First up a new track from World Trade - Bavu Blakes & Element 7D.
DL - World Trade - NEW BIG IDEA
I've had this song, and well, the corresponding album for a while. Maybe 2 years now. It's one of those classic albums, by 2 classic MC's, that has been sitting in a can for way too long. I told them to just give the whole thing away for free if they can't get it together to release it properly because the music is just too powerful. I mean seriously, I bet they could tour the whole US and 3 other countries at least if they put that thang up for DL and people actually heard it. It's so good. You may not know 'bout that Element 7d yet, but you will soon. Peep it out.
Also from Austin, TX, a new track from Hood Soul. Now Hood Soul has been killin' it in the streets of Austin for some time now, and seem to be coming into their own these days. Like I said, Reality Rap is Not Dead, and well, soul from the hood > over some of this fabricated shit we gotta hear on the radio day in, day out.
DL - Hood Soul - Law Abidin' Citizen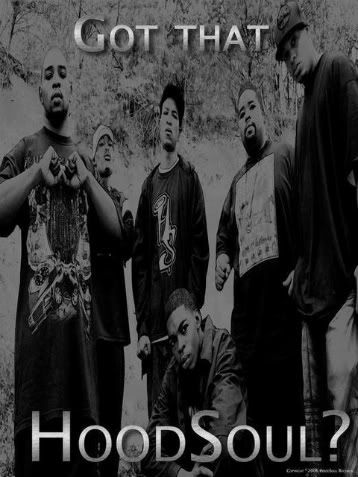 ENJOY and please leave feedback below on both tracks!